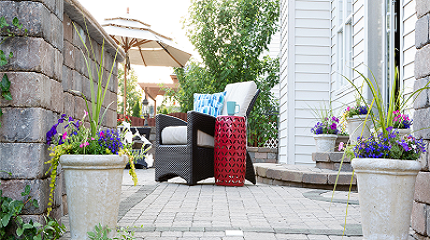 Broad Ripple is located on the northeast side of Indianapolis and bounded by the White River, Keystone Avenue, Kessler Boulevard, and Meridian Street. Since its founding as a village in the early 19th century, canals and railroads, streetcars and interurbans, and finally the automobile have influenced the development of the community. Each form of transportation contributed unique elements to the emergence of this settlement, both as a separate village and later as part of the modern city of Indianapolis, thereby providing an interesting study in how transportation can shape and influence community development over time.
Broad Ripple's 160 years of history have been influenced by the evolution of transportation—from water to rail, from streetcar to the automobile. Over the years, Broad Ripple has demonstrated the ability to adapt as primarily external forces shaped the residential and commercial character of the community. Because Broad Ripple persevered during the early years of the 20th century, it acquired a unique identity as a "community within a community." During the 1960s, it appeared that Broad Ripple might go the way of many small towns and be swallowed by an urban entity. But Broad Ripple in recent years has been able to draw and build upon its uniqueness, setting itself apart as a unique community within an ever-expanding metropolitan area. As such, Broad Ripple continues to be a residential area attractive to young families and a community with a vibrant nightlife, drawing thousands to its streets and businesses.
Area Listings
Information Deemed Reliable But Not Guaranteed. ©2018 Metropolitan Indianapolis Board of REALTORS®.
Updated: 18th October, 2019 2:23 PM.