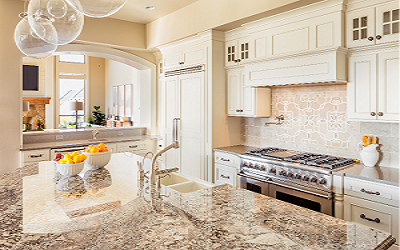 Carmel, Indiana is a fast-growing, economically-thriving suburban edge city on the North Side of Indianapolis. Home to about 91,065 residents (2016 U.S. Census Bureau), the once sleepy suburban community has been transformed over the past 20 years by ambitious redevelopment projects that have led to the making of a vibrant city that is no longer simply a place to sleep at night.

The City of Carmel spans 47 square miles across Clay Township in Hamilton County. The City is bordered by the White River to the east; Michigan Road (U.S. 421) and the county line to the west; 96th Street to the south and 146th Street to the north. Known for its highly educated and affluent population, Carmel households have average median income levels of $106,444 and the median average price of a home is $304,400, according to the U.S. Census Bureau.

With excellent schools, low taxes, safe neighborhoods and ease of transportation, Carmel has emerged as one of the most coveted places to live, not just in Indiana, but in the United States. In 2012, CNN Money Magazine named Carmel the No. 1 place to live in America (for cities ranging from 50,000 to 300,000 in population.

From border to border, Carmel is known for its distinct residential neighborhoods, rich in architectural diversity, including many beautiful estates that have attracted many of Indiana's noteworthy citizens, including the owners of professional sports franchises, corporate CEO's, professional athletes and at one point the Vice President of the United States.

In addition, a progressive city government has adopted a new-urbanism approach to planning, welcoming in certain city areas a high-density approach to development. This has attracted a growing number of apartments and condominium developments designed to cater to a younger population just starting out in their careers and a place for our seasoned citizens who are seeking empty-nester living. Such developments are also benefitting from the City's approach to walkability, where a system of trails and bike-lanes have made Carmel one of the most bike-friendly communities in Indiana. Many residents can live, work, shop and enjoy entertainment without using their cars.


SIGNATURE ATTRACTIONS
An Arts & Design District spans several city blocks and includes art galleries, restaurants and shops, along with the Indiana Design Center. The area continues to evolve within the oldest part of the city, which had been in decline for many years.
A beautiful Center for the Performing Arts with the world-class, 1,600-seat Palladium concert hall; two separate theaters; and the home of Grammy Award winning performer Michael Feinstein and his Great American Songbook Initiative.
A comprehensive system of multi-use trails, miles of dedicated bicycle lanes on city streets and more than 500 acres of park land – including the Monon Community Center with its outdoor water park that attracts thousands of visitors from across the state.
·

More than 80 roundabouts – the most of any city in America – have replaced many traffic signals and 4-way stops throughout the community, making Carmel one of the most commuter-friendly cities in America. Roundabouts have become highly regarded by federal highway safety officials and have become a preferred option for cities across America because roundabouts greatly reduce the number of accidents with injury.
The development of several high-density employment centers – including Indiana's second highest concentration of office workers – the U.S. 31corridor – has helped Carmel attract more than 40 corporate headquarters of major companies that do business worldwide. Most recently, in 2013, GEICO established its first major corporate center in Indiana in Carmel; NextGear Capital opened a new headquarters and made plans to expand its workforce; Baldwin & Lyons, Inc. relocated its headquarters to Carmel; and American Specialty Health announced plans to move its corporate headquarters from San Diego, CA, to Carmel. These announcements will increase Carmel's workforce six percent during the next five years.
Area Listings
Information Deemed Reliable But Not Guaranteed. ©2018 Metropolitan Indianapolis Board of REALTORS®.
Updated: 18th October, 2019 2:38 PM.