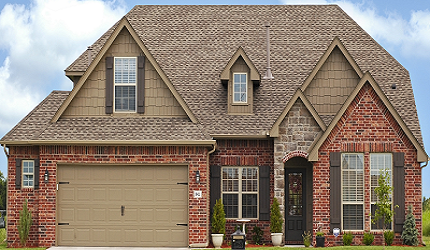 Fishers, Indiana, is a town where sports and that small-town vibe meet. Fishers is just 17 miles outside of downtown Indianapolis, Indiana. The city council encourages citizens to get involved with their community and sponsors courses to help them, such as the Town Government Academy that teaches students about how their local legal system and municipal affairs work. Volunteering has become entertainment in this pro-active community, and there are many things to do in Fishers when it comes to organizing events, taking care of flowerbeds and hosting a weekly family game night.

The local emphasis on staying active is reflected by the motto of the Fishers Parks and Recreation district—"Life. Be in it!" There are many different things to do in Fishers when it comes to playing, competing, exercising and finding outdoor pastimes. Residents socialize and play adult-league sports at area parks, but Fishers visitors can get in on the action by finding a pick-up soccer game at Roy G. Holland Memorial Park or playing 18 holes at Ironwood or Plum Creek Golf Courses. Cheeny Creek Natural Area offers more activity at its fishing ponds, nature trails and greenways.

When the weather turns cold and dreary outside, Fishers visitors can join the locals indoors. Play dodge ball on trampolines at Sky Zone or just spend an hour bouncing around the room. Ben and Ari's has two miniature golf courses, two lanes of mini-pin bowling and an all-ages arcade. The Forum at Fishers is a twin indoor ice-skating rink, where figure skaters and ice-hockey players can practice year-round. The rinks are open to the public on Friday, Saturday and Sunday evenings.

Harmony Winery, a family-owned producer, make award-winning wines and offers traditional wine tastings. This winery allows its guests to make their own wine in batches, offering a course, Outtavine, that teaches basic wine-making skills to beginners. Chateau Thomas Winery makes more than 50 varieties strictly from Vinifera grapes, an old-world species. The winery has been producing for more than 25 years. Its carb-free wines were included in gift bags for actors during the 81st Annual Academy Awards.

For indoor/outdoor fun, visit Conner Prairie Interactive History Park. While the outdoor areas close seasonally, the interior is open all year. In addition to a dramatic Civil War multimedia display, hands-on science activities and a petting zoo, an 1836 frontier re-enactment scene lets tourists dress in costumes and act out the town's fate. Gift shops and an on-site café operate seasonally, but tours are always available.

Dining options in Fishers include Ram Restaurant and Brewery, which serves American fare—including gluten-free options—and house-made beers such as Big Horn Hefeweizen and Total Disorder Porter. For a sweeter treat, locals like Handel's Homemade Ice Cream & Yogurt, where several flavors are made fresh every day in the shop. Hearthstone Coffee House and Pub offers both espresso beverage favorites and a large selection of local craft beers. The popular Fishers hangout has a food menu, live music and open-mike nights as well.
Area Listings
Information Deemed Reliable But Not Guaranteed. ©2018 Metropolitan Indianapolis Board of REALTORS®.
Updated: 18th October, 2019 1:53 PM.